Profile
~Trades~
No active trades.
~Sweet Dreams or a Beautiful Nightmare~

Flight Rising Account: RamzaCrescent (leaving, everything must go!)
Aethira: Ramza_Crescent
The Nine Worlds: Someday...
~Current News~
Right now I'm very ill, I may be listed as being on the site but more likely than not I'm not here 100%. If you've sent me a PM I will try to get to it asap but please understand if it takes me a while as what I deal with can cripple my ability to do so much at once. More likely I've got things in trade but I've not been doing much else. Sorry and thank you.
~A Friendly Reminder!~
I'm in DIRE need of normal chrysalis to make breeding my golds easier! I need...
1 Draak Chrysalis
1 Ayalon Chrysalis
1 Embarr Chrysalis

~~~~~~~~~
Platinum Token Raffles!
Now that I'm ordering Ultimate Platinums I figured it would be nice to at least run one raffle a year, I may run two depending on how generous I feel! The token picked for the raffle will flip every year (until I order more then it will be a random pick!)
1st place winner will always win a Token
2nd place will be rewarded with 5 Beads
3rd will get 5 Shimmering Crystals
If you have won a Token in a raffle in the past I will have your name listed and when it happened! You will not be eligible to participate in another raffle for one for at least two years! These raffles are for users who can't really afford one! I know which users have the ability to spend so please don't participate! Let others have a chance! <3
What you do with your token is none of my buiness! You can sell, create or swap for a different token with another user! It's your item once it leaves my hands!
~Space Here PLZ~
Hello, my name is Ramza Crescent; most people just call me Kittie though.
This is my first pet based website I have ever joined since I've been on the web. I'm not much honestly, I'm easy going and nice for the most part, I was born year of the dragon so I can have a temper. I'm a little reserved but I don't mind talking so don't be shy. If I have something someone wants I'm willing to haggle or consider fair trades about it so don't be afraid to ask, that goes for shop items and Khimeras.
Most of my Khimeras are up for open breeding so just have a look around if you're interested. A warning though, I'm not in to inbreeding so make sure the Khimera you want to bred with mine has some distance between them generation wise or I can't except it, please respect my opinions and wishes as I will respect yours.
Most if not all of my Gen 1 Khimeras are not up for open breeding's though as I like pure blood lines. *coughs* >>; If there's a Khima in my adoptions lair you want but can't afford right off I'll hold on to them for you so just ask anytime, I'll hold on to as many as you want but make sure to pay for them in a timely manner as I'm tight on lair space. XD
Something to keep in mind, I will sell only FEMALES from my Gold/Platinum G1's, some of them I will only trade a G2 off under certain circumstances. You are always welcome to ask for a Khimbit copy if I don't have any for sale in the Special Item shop or if you don't feel like sorting through them all to find mine. Please don't get upset if I say no to a G2 sale/swap, I can be picky...
I will do Gen 2 trades so if there's a baby you see in my Adoptions Lair then just contact me and I'll see what you have to offer, if I decline please don't be offended as I am a touch picky with Khimas but it never hurts to ask. If anything I can always work out another deal with you instead. You can also pre-order a baby of your liking as well.
I'm a HUUUUGE Monster Hunter fan, I also love Final Fantasy VII. I love Final Fantasy in general since I've played all the games (Except for their most recent release starting with 13), I'm a fan of Kingdom Hearts, Harvest Moon, Story of Seasons, Odin Sphere, Shadow of the Colossus, Pokemon and the Elder Scrolls as well. My favorite book series of all time is Vampire Hunter D, the novels are extremely hard to put down. Also love A Song of Ice and Fire (Or Game of Thrones if you don't read the books). I'm not so much an anime fan anymore but I'm still a fan of a few classics like Escaflowne, Outlaw Star, Ronin Warriors and Gundam Wing. I also, LOVE Claymore and Attack on Titan!
I also help make clever creatures called Woodbabies, the original fantasy puppets! These fascinating one of kind hand made puppets always bring a smile to everyone's faces whether they be big or small, old or young, woodbabies are a delight to behold. We have many different breeds of woodbabies available but if you don't see anything you like you can always custom order your very own one of a kind woodbaby or even have our originals modified to your tastes! We can paint and fur your woodbaby anyway you want it and in any color you wish, we can even make your characters come alive to sit on your shoulders while you go for a walk or to the store! You'll defiantly be the talk of the town!
If you have any questions about the woodbabies feel free to ask me anything, please go to our website and have a look see. If anything ask Master Bob what maybe on your mind if you don't see what you're looking for! Master Bob is very nice and is more than happy to help anyone who has questions about his marvelous creations!
The Midsummer Knights Dream
You can contact me through my email if you wish:
kittiecatblack@hotmail.com
I now own a Discord account as I don't use Skype much anymore. Send me a PM to request my user # on there. ^^
I also have a facebook page, I handle most questions there, my name is: Kittie Davis
~ Miscellaneous ~
Saving up for my third Ultimate Platinum!

133/250

~Achieved Goals!~

~Make a breeding pair of Gen 1 Hybrids
~Collect every plush made on the site!
~Get the Prismatic Quest Trop
~Order first Ultimate Platinum

~Goals~

~As many G1 Golds and Platinums as I can get!
~~~~

~Other Items I'm Collecting~

~Shadow Wynde <3
~ Plushies

==================

~Masters I Own~
Should you want a copy of an item send me a PM to work out a deal!

Want to swap Ultimate Platinum Tokens? Just hit me up, I'm only interested in these Tokens listed:

Windula, Aquinas, Pegasus, Hippocampus, Esperi
~~~~~~~~~~






~Beware: Sanity Not Included~
Users Who Own Ultimate Platinums
Naiad
Charmanth
Grimoiredays
Ares
~Mystique~
Tsume
Selesteel
Najawarie
Nicky
Larny
Rhee
Khimera13
Vos
Cagetheraven
Crash
Honeyb34r
Wolfe
Trippy
Eilonwy
Oblivion
Aere
Mollykins
Posted on 2018-04-06 16:44:30
~Ramza Crescent~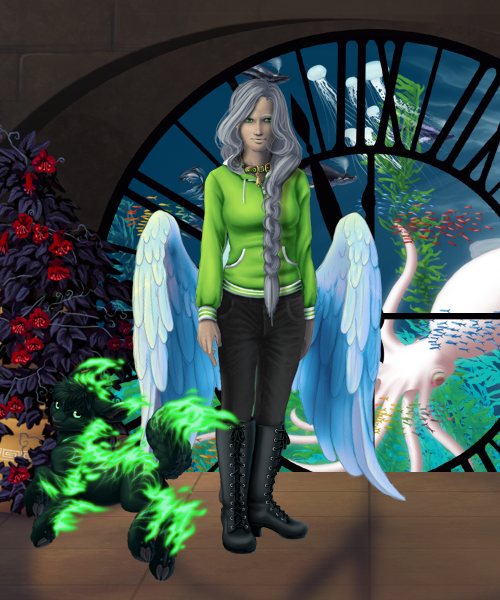 ~Wall Ornaments~

Kai and Tai's Quests Bronze Trophy

Tournament #1 Battle Trophy

Kai and Tai's Quests Silver Trophy

Kai and Tai's Quests Gold Trophy

Kai and Tai's Quests Prismatic Crystal Trophy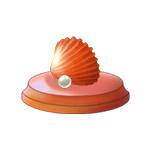 Copper Marine Festival Scavenger Hunt Trophy
Level 2

Copper Scare Tactics 2012 Trophy

Copper Paranoia 2012 Trophy