Profile
Good day :), I am Garnet from Australia. My interests are playing my favourite sites :). I adore horses, and was fortunate to have grown up riding until I was 38 years old. I also loved playing tennis and squash. My pet is my beautiful, quirky cat Apple who talks to me all the time and like a little person. My guinea pigs Hattie and Charlie, and my budgy, Cobber, my adorable dog Jessie, and little budgy Biddy, Rest in Peace little ones. My favourite flowers are orchids.
Now that I am unable to do high impact sport or ride, I go to aqua aerobics, grow orchids and enjoy reading books. Mainly Crime Scene Investigations. Kathy Reichs, Tess Gerritsen, Patricia Cornwall and Karin Slaughter. My favourite TV Shows are Bones, Rizzoli and Isles, CSIs, Law and Orders, NCIS, House, UnderBelly, City Homicide, The Big C, Weeds, Big Love, LOL I suppose the list could go on.
My favourite past time is going out with my dearest, best friend Tainted 1. We have been friends for over 35 years. Love our coffee and lunch together on the weekends.
My Truest, Best Friend xx
Tainted 1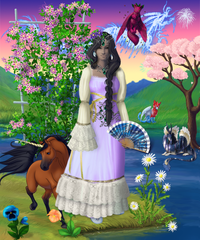 Favourite Sites
Aluriya: Garnet #93
Wajas: Garnet #3246
Gryffs: Garnet #2478
Subeta: Garnetgem #561770

Kai and Tai's Quests Bronze Trophy

Kai and Tai's Quests Silver Trophy

Kai and Tai's Quests Gold Trophy

Kai and Tai's Quests Prismatic Crystal Trophy

Tournament #1 Battle Trophy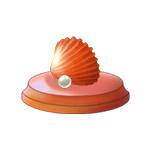 Copper Marine Festival Scavenger Hunt Trophy
Level 2

Copper Scare Tactics 2012 Trophy

Copper Paranoia 2012 Trophy

April 2013 Gold Jelly Bean Trophy

May 2013 Gold Fudge Trophy

June 2013 Gold Cherry Trophy

September 2013 Gold Ice Cream Sandwich Trophy