Register a New Account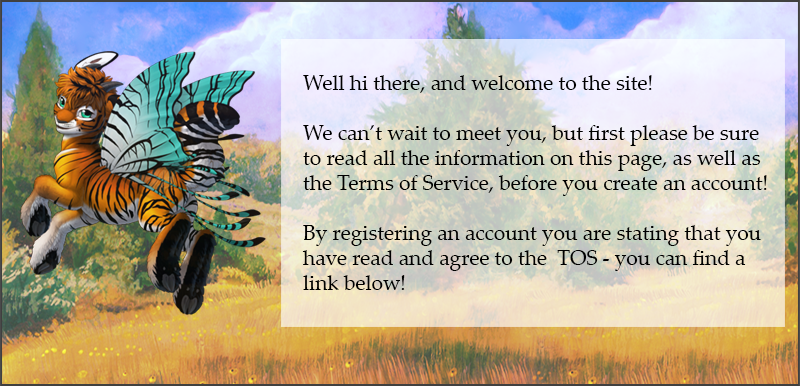 Click HERE for Terms of Service!
COPPA regulations require you to be 13 years of age or older to have an account on khimeros :)
Username: This is the name that is displayed to all users when they view your profile or interact with you on the site! Not to be mistaken for your login name, which is private and can only be seen by you! You should choose a different login name and user name, and keep your login name secret!