Profile

FUNGI
I collect Mushroom and Toadstool related things, especially 'bits!
Let me know if you have any you're willing to part with :)







Dar's Wishlist:
Khirin Wish List
Draakith Wish List
Panthira Wish List - under construction
Master Items: Pretty much anything, especially elementals and carbuncles and quetzals, and any plant or mushroom.
Cash Shop Items
September Monthly Treasure 2015 or:
Big Top Backdrop - Night, Circus Animal Pack, Circus Poster Pack, Garden Carousel Pole Pack
November 2015:
Overgrown Deadwood - Arched
Khimbits:
Chocolate Covered Luff Drakkins
Raspberry Swirl Chilla
Miasma Wolfen - Male and Female
Eerie Wolfen - Male and Female
Swirly Wolfen - Male and Female
Arktik - Female Sheepdog, Male Frosty, Male Glitter
Male Honey Bumblebuzz
Crysta - Female Cracked, Female Macaw, Male Blacklight, Male Calico, Male Cavern
Crystoise - Albino and Natural
Dear Fawn - Gold and Plush
Equu - Beach and Snake
Firion - All Forageable/Dice/Forum
Fitchet - Male Spirit
Flora - Female Relic, Male Gusty, Male Rose, Male Shadow
Goatling - Angel, Devil, Yin
Kermode - Male and Female Ethereal, Spectacled, Spirit and Woodwork.
Kowra - Male and Female Fire, Marble, Pearl, Vampire, and Female Glass.
Licorne - Male and Female Flutterbye, Glacier, Sunset, and Female Rainbow.
Mecha Panthira - Copper, Gold, Steel, Titanium, Verdigris
Conjoined Griffabit Mutant
Double Muscle Leeton's Dog Mutant
Hairless Furrit Mutant
Parietal Eye Seel Mutant
Polymelia Woolabit Mutant
Winged Cabbit Mutant
Lionfish Otterkin
Parakii - Brown Lory, Flamingo, and Zen
Pluvia - Male and Female Python, Speckled, and Sugared
Risersa - Branch and Lorikeet
Seahorse - Citrus, Glow, Goby, Mint
Sprites - B-Side Inverse, Enigma Splash, Mutant, Ziggy Inverse
The Scream Hibbary - Edvard, Marble, Natural, Pointalism, Rainbow, Sketch
Tibbar - All Forageable/Dice/Forum
Werebeast Cub - Fullmoon, Leopard, Tidepool
Werewulf - All Forageable/Dice/Forum
Custom Khimbits:
any I don't have.
Items:
Giant Pitcher Plant - Toxic
Toucan
Rare Dreds
Electric Flame Hair
Shield of Justice - Black, Red, Blue
Sword of Justice - Black, Red, Blue
Dagger - Obsidian, Silver, Gold
Tournament Banner - Green and blue
Single Rose - Pink
Items I have but wouldn't mind more of:
Anything Mushroom/Toadstol or Fungi related.
Henge and Standing Stones - All Types :)
Faerie Lamp - All colours
Suns - especially I and II
Giant Bamboo - all (less golden, more of the others)
Trees - Dormant and Dead
Japanese Maples - Both kinds
Climbing Rose Vines - Red and White
Mossy Waterfall
Nebulas or Nebula Packs
Daffodils - Any colour
Forageable Xenos - all
Forageable Flutterbyes - all
Rose Topiary - all
Hyacinth - Any colour, especially purple.
Aluriya Items
Sinister and Solar skwid
Any older ones from before this latest round of invites!
Including:
Aspen Tree - all
Boabab Tree - all
Brush Tree - all
Oak Tree - all
Sequoia Tree - All
Last threads
Turn-in value for Essence Packs is still incorrect XD
(Glitches and Bugs)
7:16PM, Sep 17th
Forgotten Ruins Lambkin - Gold Underlay Design Contest
(User Run Contests & Raffles)
2:52AM, Aug 21st
Elegan Design Contest - Questions
(Official Khimeros Events)
1:32AM, Apr 3rd
Elegan Design Contest - Entries
(Official Khimeros Events)
1:26AM, Apr 3rd
LYRIDAE HABITAT CONTEST!
(Official Khimeros Events)
1:19AM, Apr 3rd
Last posts
Dappervoke -Beta
(Off-Site Chatter)
9:32PM, Apr 10th
Dappervoke -Beta
(Off-Site Chatter)
5:33PM, Apr 10th
Dappervoke -Beta
(Off-Site Chatter)
7:11AM, Apr 10th
Dappervoke -Beta
(Off-Site Chatter)
12:37AM, Apr 10th
Dappervoke -Beta
(Off-Site Chatter)
10:38PM, Apr 7th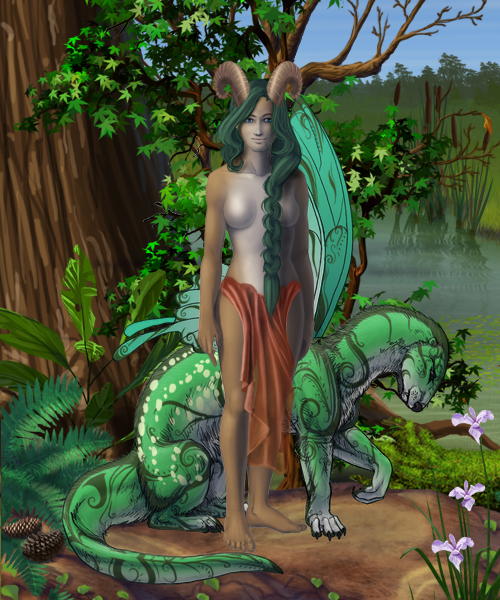 Kai and Tai's Quests Bronze Trophy

Kai and Tai's Quests Silver Trophy

Kai and Tai's Quests Gold Trophy

Kai and Tai's Quests Prismatic Crystal Trophy

Second Annual Silver Chocolate Hunt Trophy

Ice Sql Catcher Trophy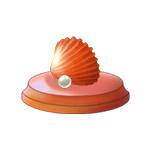 Copper Marine Festival Scavenger Hunt Trophy

Bronze Scare Tactics 2012 Trophy

Silver Paranoia 2012 Trophy