Profile

MY THREE BEST FRIENDS
On the 1st of December of 2014 My special girl was playing in the early morning the ground was wet with a heavy dew, she was running having fun like she does every morning when she fell causing her to shatter a shoulder. After a trip into an Equine Hospital where they X ray her shoulder I was told they need to put her to sleep. She was only 4 years old and shaping up to be something very special, I felt her loss deeply and still miss her.
RIP 3/12/14 Samara
This is Isabelle she was 19 years old when I had to put her to sleep in December 2014. She was like no other Cat, she was my companion no matter where I went or what I was doing.
RIP 18/12/14 She will always be Missed.
For My Very Special Boy.... I will always miss you. RIP 9/6/2015



MASTER ITEMS I HAVE

































































ROSE SHOW 2017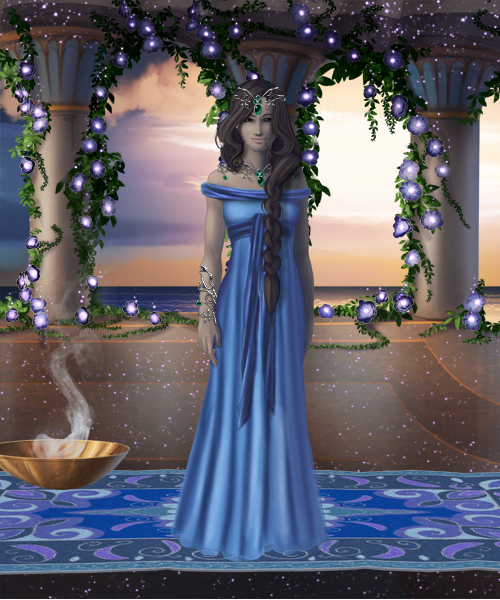 Kai and Tai's Quests Bronze Trophy

Kai and Tai's Quests Silver Trophy

Kai and Tai's Quests Gold Trophy

Kai and Tai's Quests Prismatic Crystal Trophy

October 2011 Gold Apple Trophy

December 2011 Gold Candycane Trophy

January 2012 Gold Cocoa with Marshmallows Trophy

February 2012 Gold Heart Sugar Cookie Trophy

March 2012 Gold Marshmallow Twist Trophy

April 2012 Gold Chocolate Bunny Trophy

May 2012 Gold Sugared Pansy Trophy
June 2012 Gold Sprinkled Doughnut Trophy

July 2012 Gold Blueberries Trophy

August 2012 Gold Snowcone Trophy

November 2012 Gold Pumpkin Pie Trophy

September 2012 Gold Chocolate Milkshake Trophy

October 2012 Gold Candy Corn Trophy

Copper Scare Tactics 2012 Trophy

Copper Paranoia 2012 Trophy

December 2012 Gold Roasted Chestnut Trophy

January 2013 Gold Strawberry Jam Shortbread Trophy
February 2013 Silver Candy Heart Trophy

May 2013 Gold Fudge Trophy

June 2013 Gold Cherry Trophy

July 2013 Gold Iced Mocha Trophy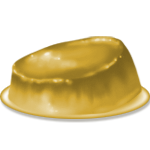 August 2013 Gold Flan Trophy

November 2013 Gold Turkey Leg Trophy

December 2013 Bronze Bread Puding Trophy

January 2014 Bronze Bubbly Trophy

February 2014 Gold Meringue Trophy

April 2014 Gold Gingersnap Trophy

May 2014 Silver Cupcake Trophy

July 2014 Gold Peach Trophy

August 2014 Gold Fruit Smoothie Trophy

September 2014 Gold Oatmeal Muffin Trophy

November 2014 Bronze Pizza Slice Trophy

December 2014 Gold Trail Mix Trophy

January 2015 Bronze Bowl of Noodle Soup Trophy

March 2015 Gold Rootbeer Trophy

April 2015 Gold Boiled Egg Trophy

June 2015 Gold Soft Pretzel Trophy

July 2015 Bronze Corn Dog Trophy

August 2015 Bronze Cheese Wedge Trophy

September 2015 Gold Cornbread Trophy
November 2015 Silver Bacon-Maple Bar

January 2016 Silver Lox
February 2016 Silver Cherry Cordial

March 2016 Silver Baked Potato

July 2016 Bronze Taco Trophy

August 2016 Gold Cheeseburger Trophy

September 2016 Bronze Pancakes Trophy

October 2016 Gold French Macarons Trophy

November 2016 Gold Roasted Rosemary Yams Trophy

January 2017 Gold Gyoza Trophy

February 2017 Silver Chocolate Dipped Strawberry Trophy

March 2017 Silver Bacon Wrapped Jalapeno Trophy

April 2017 Silver Marshmallow Pops Trophy

May 2017 Silver Tuna Nigiri Trophy

August 2017 Gold Funnel Cake Trophy

September 2017 Bronze Moon Cake Trophy

October 2017 Gold Maple Sugar Trophy

November 2017 Gold Portabella Trophy

December 2017 Silver Fruit Cake Trophy

January 2018 Gold Caviar Crostini Trophy

February 2018 Bronze Spaghetti Trophy

March 2018 Gold Caramel Bar Trophy

April 2018 Gold Honeydew Trophy

May 2018 Gold Raspberry Carton Trophy

June 2018 Gold Carrot Salad Trophy

July 2018 Bronze Cotton Candy Trophy

August 2018 Gold Burrata Trophy

September 2018 Gold Pemmican Trophy

October 2018 Gold Candy Necklace Trophy

November 2018 Silver Rappie Pie Trophy

December 2018 Gold Peppermint Mallow Trophy

January 2019 Gold Tamale Trophy

February 2019 Gold Heart Lolli Trophy

March 2019 Silver Coddle Trophy

April 2019 Bronze Bananas Foster Trophy

May 2019 Gold Cran-pistachio Nougat Trophy

June 2019 Silver Choco Almond Cluster Trophy

July 2019 Bronze Buttered Corn Cob Trophy

August 2019 Gold Infused Water Trophy

September 2019 Gold Chocolate Éclair Trophy

October 2019 Silver Choco-lantern Apple Trophy

November 2019 Gold Pecan Pie Trophy

December 2019 Bronze Plum Pudding Trophy

January 2020 Gold Chocolate Bloom Trophy

February 2020 Gold Ganache Cake Trophy

March 2020 Silver Cake Truffle Trophy
April 2020 Silver Ayalar Pop Trophy