Profile
v My Awesome Tag! v

About Me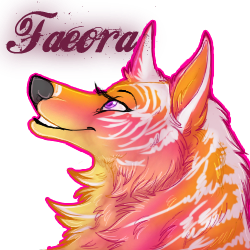 Hello! :)
My name's Kim but online I usually go by Faeora or Fae, feel free to call me any of the 3!
I'm new to the site, and I hope to get into it more!
You can find my art located at
http://faeora.deviantart.com
.
Yes, I currently am taking commissions!
You can see a price list on my dA page.
*>>
For complete information and examples of Khimeros commissions see my thread HERE!
<<*
That's it for now!
If you have any questions or would like to work out a deal (prices not quite set in stone yet) send me a message!
See you around! :)
Awards

Kai and Tai's Quests Bronze Trophy