Profile

I've been her quite a while now and I LOVE this place!

I may be on here at 'funny' times as I'm in the U.K. so, if you message me and I don't get right back to you, it's probably because it's still the middle of the night here! :)

I work many hours over Fri/Sat/Sun so I may not answer my messages very quickly on those days either.Please be patient when trading with me! :)

I am one of the more "mature" age females on here. ;)

Just a FYI... My Birthday is 21st June. ;)

I absolutely adore Khirins and am always happy to add to my collection!

Thanks to Everyone who has helped in Any Way over the time I've been here. It is very much appreciated. :)

Thanks to Aere for all the Pretties!



Anything else you find you Really Need To Know about me....just message me and I'll do my best to answer. ;)

~~~~~~~~~~~~~~~~~~~~~~~~


WishList (sort of)

Khirin Chrysalises
Latest Quest & Dice items.

Probably Impossible But....

I "need" more Snowy Spruces!
Will do my best to swap for something you "need" too! ;)

Just pm me with any deals, trades or offers!
I don't bite and I'll do my best to get back to you quickly! :)


I am looking for more Butterfly Gardens...Do you have any spare?


Huge Thanks go to Subtleknife #23179
for creating this lovely profile page!





Kai and Tai's Quests Bronze Trophy

Kai and Tai's Quests Silver Trophy

Kai and Tai's Quests Gold Trophy

Kai and Tai's Quests Prismatic Crystal Trophy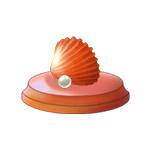 Copper Marine Festival Scavenger Hunt Trophy

Copper Scare Tactics 2012 Trophy

Copper Paranoia 2012 Trophy

March 2013 Gold Orange Slice Trophy

April 2013 Bronze Jelly Bean Trophy

May 2013 Gold Fudge Trophy

June 2013 Gold Cherry Trophy

July 2013 Silver Iced Mocha Trophy

September 2013 Gold Ice Cream Sandwich Trophy

October 2013 Gold Carrot Sticks Trophy

November 2013 Gold Turkey Leg Trophy

December 2013 Gold Bread Puding Trophy

January 2014 Silver Bubbly Trophy

February 2014 Gold Meringue Trophy

March 2014 Gold Chocolate Mousse Trophy

April 2014 Gold Gingersnap Trophy

May 2014 Gold Cupcake Trophy

June 2014 Silver Potato Chips Trophy

July 2014 Gold Peach Trophy

August 2014 Bronze Fruit Smoothie Trophy

September 2014 Gold Oatmeal Muffin Trophy

October 2014 Bronze Popcorn Trophy

November 2014 Gold Pizza Slice Trophy

December 2014 Bronze Trail Mix Trophy

March 2015 Gold Rootbeer Trophy

April 2015 Bronze Boiled Egg Trophy

May 2015 Gold Pineapple Ring Trophy

June 2015 Gold Soft Pretzel Trophy

July 2015 Gold Corn Dog Trophy

August 2015 Gold Cheese Wedge Trophy

September 2015 Silver Cornbread Trophy

October 2015 Gold Caramel Apple
November 2015 Gold Bacon-Maple Bar

January 2016 Gold Lox

February 2016 Gold Cherry Cordial

March 2016 Silver Baked Potato

April 2016 Bronze Shish-Kebab

May 2016 Gold Bell Pepper Trophy

July 2016 Gold Taco Trophy

August 2016 Gold Cheeseburger Trophy

September 2016 Gold Pancakes Trophy

October 2016 Gold French Macarons Trophy

November 2016 Gold Roasted Rosemary Yams Trophy

December 2016 Gold Gingerbread Arabasti Cookie Trophy

January 2017 Bronze Gyoza Trophy
March 2017 Bronze Bacon Wrapped Jalapeno Trophy

April 2017 Gold Marshmallow Pops Trophy

August 2017 Bronze Funnel Cake Trophy

September 2017 Gold Moon Cake Trophy

October 2017 Bronze Maple Sugar Trophy

November 2017 Silver Portabella Trophy

December 2017 Bronze Fruit Cake Trophy

January 2018 Gold Caviar Crostini Trophy