Profile
Profile Text
A casual breeder, these days, I'm mostly interested in breeding and collecting panthiras. More for my own benefit,
this post
and
this journal entry
are extremely useful for seeing what's out there.
If you see something you like in the Giveaway / Release Lair, feel free to PM me and I'll send it out to you. Have fun!
Awards

Kai and Tai's Quests Bronze Trophy

Kai and Tai's Quests Silver Trophy

Kai and Tai's Quests Gold Trophy

Kai and Tai's Quests Prismatic Crystal Trophy

Second Annual Bronze Chocolate Hunt Trophy

Ice Sql Catcher Trophy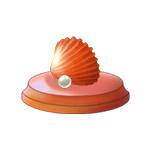 Copper Marine Festival Scavenger Hunt Trophy
Level 2

August 2012 Gold Snowcone Trophy

September 2012 Gold Chocolate Milkshake Trophy

October 2012 Bronze Candy Corn Trophy

Silver Scare Tactics 2012 Trophy

Copper Paranoia 2012 Trophy

December 2012 Bronze Roasted Chestnut Trophy

January 2013 Silver Strawberry Jam Shortbread Trophy

February 2013 Gold Candy Heart Trophy

March 2013 Silver Orange Slice Trophy

April 2013 Silver Jelly Bean Trophy

June 2013 Bronze Cherry Trophy

July 2013 Gold Iced Mocha Trophy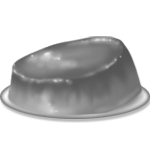 August 2013 Silver Flan Trophy

September 2013 Bronze Ice Cream Sandwich Trophy

October 2013 Gold Carrot Sticks Trophy

November 2013 Silver Turkey Leg Trophy

December 2013 Gold Bread Puding Trophy

January 2014 Gold Bubbly Trophy

February 2014 Gold Meringue Trophy

March 2014 Gold Chocolate Mousse Trophy

May 2014 Gold Cupcake Trophy

July 2014 Silver Peach Trophy

December 2014 Gold Trail Mix Trophy

January 2015 Gold Bowl of Noodle Soup Trophy
March 2015 Bronze Rootbeer Trophy

October 2015 Bronze Caramel Apple

December 2015 Gold Cinnamon Roll

January 2016 Gold Lox

February 2016 Gold Cherry Cordial

March 2016 Gold Baked Potato