Profile
~I just merged with Eldritch (#9931) account so i'm on hiatus with trading for deco (sorting A to D)~
Hello and welcome to my profile, I'm French and I try to improuve my English, so feel free to correct me. I love mangas, BJD (Chiwoo is actually one of my little guys) and I like to write fanfictions. Sometimes I paint landscapes in impressionism oil like Manet and I draw manga characters I love, more realisticly for fun. But my most personal work is a fantasy book, in two volumes. I work on it since 1999 and the first part is almost done ! Yeah !
Pour les francophones ou celles et ceux qui veulent améliorer leur français n'hésitez pas à me contacter, je serais ravi de vous aider.
Let me present you my customs :
Hebi, the Demon Naga (hero of my book)
Billie Jean, my Bunny Pet (found her in a trash container in january 2013)
Sakura and Dango, the mochi bunnies (Sakura was done by Voke, thank a lot !) 5B the G2.
Lord Vaako, the Last Necromonger (from Riddick movie)
Köjiro Hyuga, the Tiger Soccer Player (from Takahashi's Captain Tsubasa manga)
Freezia Spirit, The Dragonmorph (from the Random Gold Token - Dragomorph event) 3B the G2.
Overlay Collection
For Khirins (Gold), I try to find :

Ares *
Calypso *
Crescendo*
Deimos*
Enchanted Forest
Eternal *
Gilded Book *
Hermes *
Ituri
Madrigal
Nebula
Odin *
Punk Diva*
Royal
Spectral Wish*
The Doomed Boy
The Oak Tree
Trinkapuppy *
Valkyrie *
Warrior's redemption
Winged Spectral Wish*

For Eosian Khirin (Platinum) I dream of :

Angelic*
Artificial Sweetener *
Blacklight Butterfly *
Candy Carousel
Guardian*
Harumatsuri*
Midnight Mystery*
Night Fairy*
Regal Kokki *
Royal without a crown*
SteamPunk *
Sun*


* I know some are crazy dreams, but they have babies so maybe for beads... *wish*
Khimera Collection
For non overlay Khimera, I need to say, I DO NOT MIND generation, 1, 2 or 100 this is not my problem ! So here the species I look for :

I search for Grimm with white (or any real pale color) antlers or horns only. Body not too colorful i don't like rainbow painting, and it's difficult to find a good decoration for them. Spotted like deer is a plus, paler pawns another plus, and a mane is mandatory.

I collect Rampant Asadia any colors until it's not too rainbow, with feline marking or miasma.

I want more Birdielegs, Cabbit, Khirin, Kroko, Lisara, Panzer and Quetzalcoatl, so you know !


Kai and Tai's Quests Prismatic Crystal Trophy
Chiwoo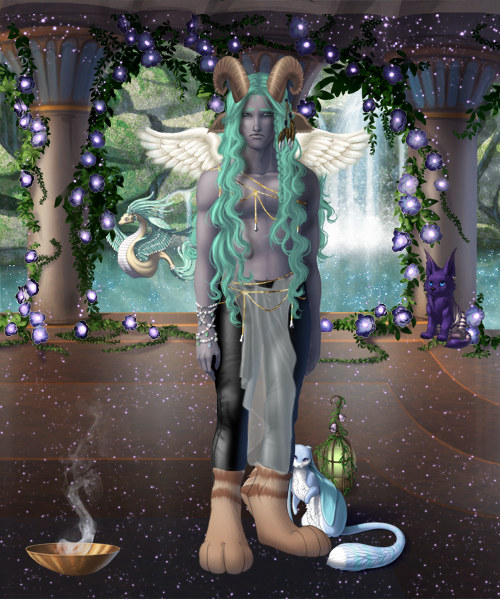 Trade with Me
No active trades.
Items Decoration I'm searching
Deco Whishlist
0-9
Custom Hopparu
Custom Tibbar
A
Aquilegia Groundcover - Glitterii
Aquilegia Groundcover - Red
Arabasti's Bathtub - Dusk
Arborus Glitterii - Teal
Arborus Glitterii - Pastel x2
B
Barn Uwl Glitterii (blue)
Blooming Tree (other than pink and purple ?)
Bougainvillea - Rouge
Bubbles (other than rainbow and normal ?)
Bunson Burner
....................................(no more uptodate)....................................
C
Caramel Apple
Caterpiggle - Green
Cave - Ochre
Cave - Limestone
Cave Column - Onyx
Cave Crystal II - Purple
Cave Crystal III - Purple
Ceremonial Dagger
Cerise Lesser Flutterbye
Chaiorra River Backdrop - Evening
Chaiorra River Backdrop - Twilite
Cheese Wedge
Cheeseburge
Chocolate Vanilla Cupcake
Chrysanthemum Glitterii
Circus Lights - Flashing x2
!!!!!!!!!! Common Ram Horns !!!!!!!!!! (I have it but need the ears and don't know the name !!!)
Creosote Bushes
Crystalline Mountains Backdrop - Amber
D
Delicate Emerald Armlet
Delicate Pink Topaz Neckle
Delicious Pie - Blueberry
Desert Poppies Pack
Distance Blur Filter
Distant Pasture Fence - Rustic
Dragon Bones - Overgrown
Dragon Clouds
Double Chocolate Cupcake
E
Elegant Ayalar Collar
Eosian Mists II
Eosian Mountain Top
Ephemeral Rosea - Orange
F
Faerie Bluebell - Yellow
Faerie Clouds - Lavender
Faerie Forest Backdrop - Blue
Faerie Forest Backdrop - Dark
Faerie Lamp - Amethyst
Faerie Lamp - Dusk
Faerie Lamp - Golden
Faerie Lamp - Rosy
Faerie Lamp - Violet
Faerie Moth Orchid - Golden
Faerie Ring - Blue
Faerie Trilliums - Peach
Fallen Paper Hearts
Fallen Paper Hearts - Pink
Fallen Warrior Backdrop - Dawn
Fallen Warrior Backdrop - Dusk
Fallen Warrior Backdrop - Twilite
Fallen Warrior Backdrop - Golden
Faerietale Forest Sunbeams - Emerald
Fantastical waterfall
Fantasy Wrasse - Blue
Female Orchid Kimono
Flame Wings
Floating Glass Orb - Blue
Frilled Teacup - Blue
Frilled Teacup - Pink
Frilled Teacup - Yellow
Frilled Teacup - Green
Frittata
Frosted Flowers - IV
Frozen Rose Bush - Red
G
Gallery Frame - Copper
Gallery Frame - Gold
Gallery Frame - Silver
Ghost Succulent Glitterii - all
Gingerbread House
Gizmo
Glittering Flittering Flutterbye - all
Glittering Lupite - all
Golden Dragon Statue
Golden Winterfest Holiday Khimera Crate
Grasshopper II
Guardian Arch - Ancient x2
Gumdrop Fence - Sugar Frosted
H
Haunted House Stairs
Haunted House Wall - Bloody
Haunted House Floor - Marble
Haunted Painting of Arabasti
Haunted House Floor - Hardwood
Haunted House Silhouette
Harvest Moon
Hosta Glitterii
Hosta Glitterii - Blooming
Hurricane Lamp - Red
I
Ice Cream Tree
Icicle String Lights - Blue x2
Icicle String Lights - Purple x2
Icicle String Lights - Red x2
Iridescent Hummingbird
J
Jeweled Cenzontle - Iridescent
K
L
Ladybug II
Lapine Glitterii - all
Lava Rock - Diablo
Leather Collar
Leather Collar - Red
Likos-Asadia Sphynx
Little Black Lamb
Lotus Lantern - Pink
Lollitree - Sweet
M
March Hare I - Black
March Hare I - Russet
Marine Backdrop
Marine Filter
Marine Crab - Natural
Marine Shrimp - Luminescent
Masquerade Candle
Mists of the Fae Fog - Lavender
Mourning Cloak Butterfly
Mystical Mirror - Ruby
N
Northern Auroras Backdrop (have green)
Northern Lights
O
Ominous Thunderstorm
Ornate Mantle Clock - Oak
Ornate Mantle Clock - Onyx
Ornate Rose Trellis - Rosewood
P
Pancakes
Paradise Luff Plant - Blush
Paradise Luff Plant - Jewel
Patch of Moss II
Patch of Moss III
Patch of Moss IV
Pineapple Rings
Pinwheel Flower - Blue
Pinwheel Flower - Yellow
Playing Cards Foreground (red or blue ?)
Plumeria - Rainbow
Plumeria - Peach
Pocket Watch - Copper
Pocket Watch - Gold
Prehistoric Rock - Sand
Prismatic Rain
Pumpkin Trio
Q
R
Rainbow Puddle
Rainbow Puddles
Rattlesnek - Brown
Rising Stars - all
Rock Candy - Blueberry
Rock Candy - Raspberry
Rock Candy - Orange
Rolling Pasture Backdrop
Rose Arch - Pink
Rose Topiary - Peach
Rose Topiary - Pink
Rose Topiary - White
Rubarb I
Rubarb II
Rubarb III
Rubarb IV
S
Saguaro Cactus I
Sea Grass - Green
Sea Grass - Red
Sea Grass - Teal
Shelfshroom - Orange
Shimmering Stalactite I - Fantasy
Shimmering Stalactite II - Fantasy
Shimmering Stalactite II - Natural
Shimmering Stalagmite I - Fantasy
Shimmering Stalagmite II - Fantasy
Shimmering Stalagmite II - Limestone
Single Pumpkin
Skypeep Rock - Black
Smack of Jellyfish - Indigo
Smack of Jellyfish - Purple
Smokey Forest Foreground - Dire
Smokey Forest Foreground - Smothering
Smokey Plains Backdrop - Smothering
Smoking Caldera Backdrop - Dusk
Snail I
Snowy Boulder I
Snowy Boulder III
Snowy Boulder IV
Sofa Chair - all
Sparkler
Spooky Lava Lamp - Red
Spring Aspen Tree II
Spring Aspen Tree IV
Spring Robin - Mother
Stalactite Row - Fantasy
Stalactite Row - Ochre
Stalagmite Row - Bahia
Stalagmite Row - Ochre
Stargazer Lily - Fantasy
Stargazer Lily - Teal
Stargazer Lily - Pink
Stone Bridge - Brown
Stone Lichen - Speckled
Stone Terrace Backdrop - Morning
Stone Outcrop
Stone Wall Ruin
Sugar Cookie - Cupcake
Sun II
Sun III
Sunset Rain
T
Tall Mossy Rocks I
Tamrinesian Banana Tree
Tamrinesian Evening Paradise Backdrop
Tamrinesian Flax II
Tamrinesian Guardian Statue
Tamrinesian Monolith - Grey
Tamrinesian Monolith - Mossy
Tamrinesian Night Paradise Backdrop
Tamrinesian Oasis
Tamrinesian Pyramids Pack
Tamrinesian Ripe Banana Tree
Tamrinesian Riverside Backdrop
Tamrinesian Riverside Backdrop - Night
Tamrinesian Taro
Temperate Rainforest Frog - Blue
Temperate Rainforest Frog - Common
Temperate Rainforest Waterfall - Wide
The Caterpillar - Blue
Tiered Cave Column - Fantasy
Tiered Server - Silver
Top Hat - White
Tor Island, Tamrinesia
Tropical Lianas - Natural
Tropical Lianas - Nocturnal
Tropical Palm Pack
Tube Anenome - Orange
Tuft of Dead Grass - I
Tuft of Dead Grass - II
Tuft of Dead Grass - III
Twinflower - Blue
U
V
Variegated Hosta Glitterii
Variegated Hosta Glitterii - Blooming
Victorian Street Lamp - Black
W
Waveflower - Blue
Weeping Spring Tree - Blue
Whipped Cream Cloud - Grape x2
Whipped Cream Cloud - Mint x2
Whipped Cream Cloud - Vanilla
Wind - Cherry Blossom
Wind - Dandelion
Winter Bush - Juniper
Winter Garden Fence - Flat x2
Winter Icy Lantern - Left
Winter Icy Lantern - Right
Wintergreen - Snowy
X
Y
Yectlitan Guardian Backdrop - Darkest Hour
Yectlitan Guardian Backdrop - Golden
Yectlitan Mountain River
Yectlitan Plains Backdrop - Day
Z
Zebra Succulent Glitterii
Posted on 2014-12-18 11:18:46