News
Please note there may be more than one news release per day, so please scroll down and make sure that you have read ALL the news! :)
Congratulations to our March 2019 Raffle point winners





1st Place.
Wuwu91 (#10794) Wins a Rusa Chrysalis





2nd Place.
Mythicals (#33700) Wins a Birdielegs Chrysalis





3rd Place.
Loners (#34065) Wins a Eosian Festive Lantern Pack





4th Place.
Emylee (#25571) Wins a Eosian Festive Lantern Pack



Congratulations to the winners! Your prizes will be sent out shortly!
2 Comments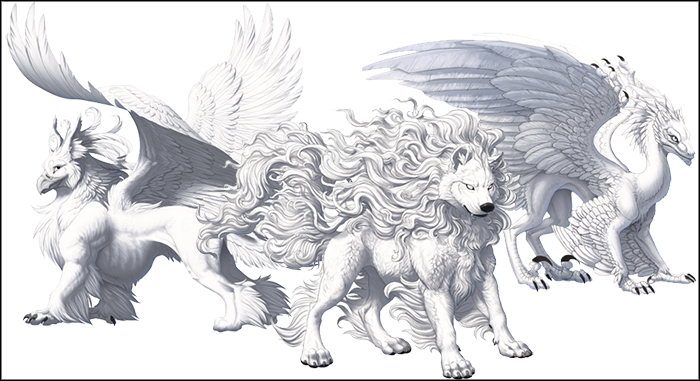 Thank you to everyone who participated in our first public vote design contest! In fact,

please vote HERE what you think about peer-reviewed contests!

We will consider this feedback in setting up future contests (please keep in mind that it will not fully determine how contests are run in the future)



Gryph Competition


Results.
GRYPH

And the Winner is :

Nicky (#22303) with Number 16

Witara Competition


Results.
WITARA

And the Winner is :

Voke-a-Cola (#17398) with Number 31

Khomainu Competition


Results.
KHOMAINU

And the Winner is :

Irishnugget (#2405) with number 19






Congratulations to the winners! To claim your prize you must submit a Help Desk with the link to your Saved Demo Slot please.

To everyone who entered, thank you for participating! So many designs were fantastic, it was close voting in many cases. It is always lovely to see what awesome khimeras you can make!

Keep an eye out for the next creativity contest, coming soon!


5 Comments





Be sure to do your quests, roll your dice, chat up a storm in the Lounge, and forage like mad, because Eosian coins are now circulating! You will be able to use these coins to purchase the new Eosian festival packs that will be coming soon! Upgraded users get an extra chance to pick up coins when rolling dice!

2 Comments